It's that time again! Time for Dancing with the Stars to start back up!
I am seriously SO. EXCITED!!!
I first fell in love with this show back in season eight (still my favorite season) and I have been addicted ever since! I don't know, there's just something about ballroom dancing, the costumes and the music that make such an overwhelming appeal for me!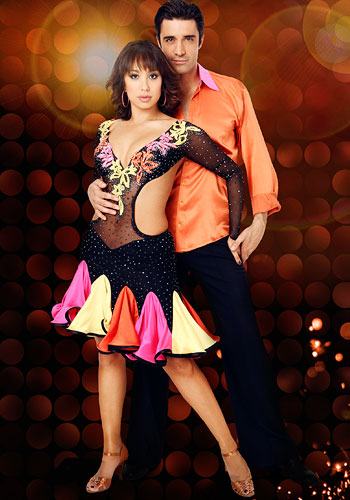 These three are without a doubt my top three favorite couples! Melissa could dance, Donny was so fun and full of life and let's face it, Gilles was HOT!!! Who wouldn't want to watch him dance?!
Tonight the cast for season twelve was announced. I have to say I was a little disappointed in the stars that were chosen. That being said, I've been disappointed (or had no idea who any of them were) before and ended up loving the season anyway. Like I said, there's just something about the glitz and glam of the ballroom. I'm sure this season will be no different! For those of you who missed it (how could you miss it!) here's the cast of season twelve:
Sugar Ray Leonard
Chelsea Kane
Romeo
Ralph Macchio
Petra Nemcova
Kendra Wilkinson
Hines Wards
Mike Catherwood
Wendy Williams
Chris Jericho
Kirstie Alley
I can't wait for the premier! Three more weeks baby! :)